Sailing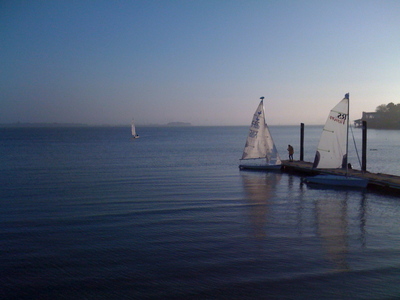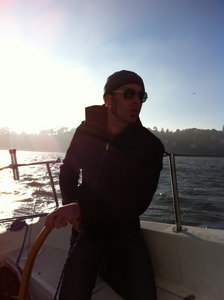 After spending most of my life in the Rocky Mountains, I never thought the ocean was something to fall in love with. I always seemed to consider myself a mountain person. All that has changed.
I went to Yosemite for a volunteer event a while ago. I love the mountains. As I gained altitude on my drive, I started seeing all the things that I love about nature at high altitudes, and the amazing landscapes of the mountain ranges there. Usually, I would start thinking about how great it would be to live close to mountainous nature like I was seeing. This time, I could only think about how far it was from the ocean and sailing.
Since early last summer (2010), I've been learning how to sail. I have been racing around out of the Berkeley Marina on small high-performance dinghies. It's the kind of sailing you often wear a wetsuit for. Lots of capsizing and trapeze and other fun stuff.
And now I've gone and bought my first sailboat. A little 27' Catalina. I'm living on it in Sausalito. Pretty wild for me.